Tacoma DUI Lawyer
You're driving home after a long and stressful day. Your heart sinks as your rear-view mirror reveals the flashing lights and you hear the siren of a cruiser overtaking you. You're being pulled over. You had a couple of drinks with co-workers to relax before facing the drive home, but you feel sober and in control. The officer conducts a field sobriety test, rapidly and incomprehensibly mumbling a series of instructions that you can't hear properly, and then informs you that you've failed and will need to blow into the breathalyzer. When you do, you are handcuffed and taken to jail, charged with DUI. You need a trusted Tacoma DUI lawyer in your corner.
You're facing criminal penalties including jail time, fines, the suspension of your license, an ignition interlock device, and even worse, a criminal record.
This is one scenario that is played over and over again on Washington's roads. If you're convicted of driving while intoxicated and faced with a DWI in Tacoma, your life may never be the same again. How will you get to work? Go to the doctor or dentist? Shop for groceries? Take the kids to school and activities? A DWI conviction in Washington State will have consequences that follow you for the rest of your life, even after all the legal penalties have been satisfied, affecting your ability to earn a living and care for your family and destroying your reputation in the community. You will need the help of a seasoned DUI attorney in Tacoma, WA like Mark Treyz.
Why Choose the Law Offices of Mark S. Treyz?
For over 30 years, our attorney, Mark Treyz, has defended thousands of people against criminal charges. He has the skills and expertise necessary to protect your rights during the criminal justice process.

Our firm has a

proven track record of success

, helping obtain penalty reductions, amendments, and dismissals for our clients. We will fight aggressively to obtain the best possible outcome in your case.

Our firm understands that financial hardship can accompany a DUI charge. We offer flexible, monthly payment terms, making it easier to obtain legal representation.
Washington Drunk Driving Laws and Penalties
In Washington state, it is illegal for a person to operate or be in actual physical control of a vehicle while under the influence of drugs, alcohol, or marijuana. A driver cannot have a blood alcohol content (BAC) of .08% or higher. Additionally, a driver cannot have a THC concentration of 5 nanograms or more per milliliter of blood.
If a person is arrested on suspicion of a DUI and convicted of a crime, he or she can face jail time, fines, and administrative penalties. The specific penalties that a driver may receive will depend on the number of previous offenses and other aggravating circumstances.
Penalties for a First DUI Offense
A person who has not been convicted of a DUI within the past seven years will either serve one to 364 days in jail; 15 days on house arrest; or 90 days in a 24/7 sobriety program. He or she will also need to pay $350 to $5,000 in fines.
If a person has a BAC of at least .15% or has refused to take a breathalyzer test, he or she will face stricter penalties. There is a mandatory two to 364 days in jail, 30 days of house arrest, or 120 days in the 24/7 sobriety program. Fines will increase to a minimum of $500 up to $5,000.
Penalties for a Second DUI Offense
If an offender has one prior DUI conviction, he or she will face $500 to $5,000 in fines and 30 to 364 days in jail. Alternatively, he or she could face four days in jail and either 180 days of house arrest or 120 days in the sobriety program. The person may also have his or her vehicle seized and sold.
If a second-time offender refused a breathalyzer or had a BAC of .15% or higher, he or she will face $750 to $5,000 in fines. He or she will also spend 45 to 364 days in jail, or six days in jail and either six months of house arrest or 120 days in the sobriety program. 
Penalties for a Third DUI Offense
If a person has two prior DUIs in the last seven years, he or she will face the following penalties:
90 to 364 days in jail

$1,000 to $5,000 in fines

Six months in the 24/7 sobriety program
If the offender refused a breathalyzer test or had a BAC of .15% or higher, he or she could face the following penalties:
120 to 364 days in jail

$1,500 to $10,000 in fines

Six months in the sobriety program

150 days of house arrest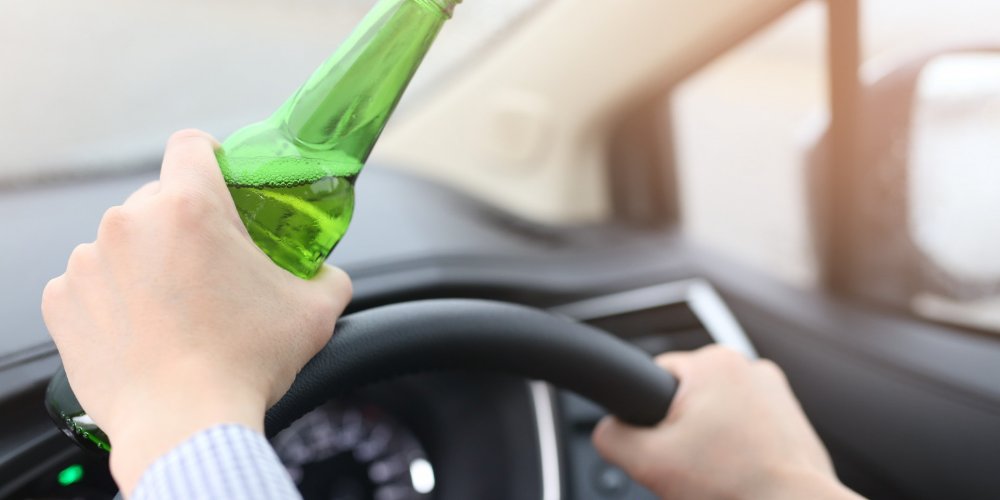 How Can a DUI Offense Impact Your Driver's License? 
A DUI offense can have significant consequences on your driver's license, potentially resulting in its suspension or revocation. In the state of Washington, drivers convicted of DUI may face penalties such as fines, traffic school, and the loss of their driving privileges. 
The duration of the license suspension can range from 90 days up to two years. Typically, this penalty takes effect approximately 60 days after the initial arrest or notice of suspension through the court system.
Washington also has an implied consent law, which grants the Department of Licensing (DOL) the authority to suspend or revoke a driver's license under two conditions: 
The driver refused to take a breath or blood test when lawfully asked.

The driver took a breath or blood test with a measured blood alcohol level of .08 or higher.
You have the right to challenge any decision made by the DOL by requesting an administrative hearing. During this process, you will have the opportunity to present your case and potentially reduce or dismiss these administrative penalties. 
If the ruling favors you, the DOL's penalties will be dismissed. However, if the ruling goes against you, you will receive notice of the impending administrative penalties, typically with a two-week notice period.
Tacoma's DUI Sentencing Process
Several key steps and considerations are involved in the DUI sentencing process in Tacoma. Understanding these steps can provide you with insights into the legal defense process and the potential outcomes of your case. 
A criminal defense lawyer from the Law Offices of Mark S. Treyz can guide you through each of the following stages, defending your rights and best interests: 
Arraignment

: This is the initial court appearance where you will be formally notified of the charges against you and asked to enter a plea. It is a critical stage where you have the opportunity to understand the nature of the charges and decide how you want to respond. You may choose to plead guilty, not guilty, or, in some cases, no contest. The arraignment sets the stage for the subsequent steps in the legal process.

Pre-Trial Hearing

: During this hearing, the prosecution and defense may discuss potential plea agreements or resolve any procedural matters before proceeding to trial. It is an important opportunity for both sides to evaluate the strengths and weaknesses of their case and explore the possibility of resolving your case outside of trial. The pre-trial hearing can involve negotiations, evidentiary hearings, and discussions about potential witnesses.

Motions Hearing

: This hearing allows both the defense and prosecution to present arguments regarding any legal motions filed. Motions can address various issues, such as evidence suppression or the admissibility of breathalyzer test results. It is a crucial stage where your defense attorney may challenge the validity of the evidence presented against you, question the legality of certain procedures, or request the exclusion of specific evidence based on legal grounds.

Readiness Hearing

: This hearing aims to determine the readiness of both parties for trial. The readiness hearing allows the defense and prosecution to discuss the readiness of witnesses, review any outstanding discovery, and potentially engage in further plea negotiations.

Trial

: If your case proceeds to trial, both sides present evidence, examine witnesses, and make arguments. A jury or judge then determines your guilt or innocence. The trial involves the presentation of facts, witness testimonies, cross-examinations, and legal arguments from both the prosecution and defense. The outcome of the trial determines the final verdict and any subsequent sentencing.

Appeal

: In the event of an unfavorable verdict or sentencing, you may have the right to appeal the decision. The appeal process involves requesting a higher court to review the trial proceedings and determine if any errors were made that affected the outcome. Appeals typically focus on legal errors or constitutional violations that may have occurred during the trial or in the application of the law.
Tacoma License Suspension Hearings
After a DUI arrest, you have the right to an administrative hearing before the DOL to dispute the pending license suspension. The arresting police officer should have provided you with a Hearing Request form, which must be returned with all required information to the DOL within 7 calendar days of your arrest. Failure to submit the form within this timeframe will result in an automatic driver's license suspension.
Your DUI attorney can represent you at the DOL hearing, with or without your presence. This is a civil hearing, and your attorney will present a case for why your driver's license should not be suspended.
The DOL bears the burden of proving the case against you by a preponderance of evidence. They must establish various issues, including the lawfulness of your arrest, the officer's reasonable grounds for suspicion, and compliance with breath or blood test procedures and legal limits.
A Hearing Officer, acting as a judge, will review the evidence presented by your attorney and any opposing arguments. Based on the information presented, the Hearing Officer will decide whether to uphold or lift your license suspension. It is important to note that this decision only pertains to the status of your driver's license and does not directly impact the DUI criminal case.
Getting Drunk Driving Charges Reduced or Dropped
Given the severity of the repercussions, it is surprising how many people just give up and plead guilty to driving under the influence, assuming that there is no way to fight back. But there are many ways to fight DUI charges. You need an experienced DUI attorney working to protect your rights and your future as soon after your arrest as possible. Tacoma DUI attorney Mark Treyz can represent you in a Department of Licensing hearing to help you avoid an automatic driver's license suspension and will investigate to determine whether errors or procedural mistakes have occurred that might invalidate the evidence. Secondly, Mark Treyz will handle your DWI in court, assisting you as you face the judge, deal with the prosecutor, and will obtain and analyze your police reports and other evidence in your case. Here are several examples of areas that are critical to examine in a DUI matter:
Improperly conducted field sobriety test

Errors in the calibration of the breathalyzer machine

Errors in handling your blood sample

Medical conditions that give false positive readings

Lack of probable cause to stop your vehicle

Lack of reasonable suspicion to arrest you
Experienced DUI Lawyer in Tacoma, WA
Even if it is not your first DUI charge, there is help. At the Law Offices of Mark S. Treyz, we will investigate the circumstances of your DUI arrest and take a microscopic look at the way it was handled, the actions of the arresting officer, the maintenance of the equipment and conditions surrounding its use, and any medical conditions you have that might have caused an inaccurate reading.
We are often successful in having the evidence thrown out and charges dropped or reduced. We also have other strategies available that can help keep you from the dire consequences of a DWI, by having the charges deferred upon completion of a deferred prosecution program that results in having your charges ultimately dismissed while avoiding jail time.

Mark S. Treyz Commitment to Defending Your Rights
We are passionate in the belief that every person accused has the right to a first-rate defense, and when you hire Tacoma DUI attorney Mark S. Treyz, we will work tirelessly to protect that right.
Call immediately after your DUI arrest to put our nearly three decades of criminal defense experience on your side. The first consultation is free, and we will set you up with a convenient payment plan with flexible monthly payments to make our skilled legal representation affordable. Criminal lawyer Mark Treyz gives his personal attention to every case. His commitment to every client is that no detail will be left unexamined in developing an aggressive and effective defense. For your future and the security of your family, call the Law Offices of Mark S. Treyz today for a free consultation.

Common Probable Causes Leading to DUI Arrests
Probable cause refers to the reasonable belief that a crime has been committed or is in progress, based on factual information and evidence available to a law enforcement officer. It serves as a constitutional safeguard, ensuring that arrests are not made arbitrarily or without a justifiable reason. 
To arrest a driver on suspicion of DUI, the police officer must have probable cause to make a traffic stop and administer a breath test. Many behaviors may indicate that a driver is likely intoxicated, such as speeding, aggressive driving, and straddling lane lines. For non-felony DUI arrests, a misdemeanor defense lawyer in Tacoma can help explore your legal options.
Irregular Speed
One of the telltale signs of impaired driving is irregular speed. This can manifest in various ways, including speeding, driving at a slow speed, sudden stops and starts, and inconsistent or varying speeds. 
Speeding is a dangerous behavior that increases the likelihood of accidents, especially when combined with alcohol or drug impairment. Conversely, driving at an abnormally slow speed can impede traffic flow and create hazards on the road. 
Sudden stops and starts, as well as varying speeds without reason, are often indications of impaired motor control. These behaviors are red flags for law enforcement officers and may give them probable cause to pull a driver over.
Weaving Across Lane Lines
Intoxicated individuals often struggle to maintain a straight and steady course, leading to erratic movements between lanes. Weaving behavior can be dangerous as it increases the risk of collisions with other vehicles. This violation of lane discipline is a key factor that law enforcement officers look for when identifying potential DUI offenders.
Driving the Wrong Way
Driving the wrong way on a road or highway is an extremely dangerous behavior that frequently results in severe accidents. Impaired drivers may become disoriented and mistakenly enter an opposing lane, putting themselves and others at great risk. When law enforcement officers encounter a driver traveling in the wrong direction, they may suspect impairment and will take appropriate action to ensure public safety.
Drifting or Straddling Lane Lines
Drifting or straddling lane lines is another behavior that often indicates intoxication. Impaired drivers may struggle to maintain a consistent position within their lane. This can cause them to drift into other lanes or straddle the lane line, which can raise the suspicion of any police officers in the area. 
Stopping without Reason
Stopping without a valid reason or in an inappropriate location is another behavior that raises suspicion of DUI. Impaired individuals may exhibit confusion or impaired judgment, leading them to stop abruptly on a roadway or in a non-designated stopping area. 
Illegal or Improper Turns
Impaired individuals may fail to use turn signals, ignore traffic signs, or make wide and improper turns. These actions demonstrate a lack of awareness and impaired decision-making, alerting law enforcement officers to the possibility of impaired driving.
Any Other Behavior That Indicates Intoxication
In addition to the aforementioned behaviors, law enforcement officers will look for any other signs that indicate intoxication and use this behavior as probable cause to make a DUI arrest. These may include slurred speech, bloodshot eyes, an odor of alcohol, difficulty with motor skills, or impaired cognitive function. Behaviors like reckless driving, road rage, and driving on a surface other than a designated roadway may also be probable cause for a traffic stop on suspicion of DUI.
Why Are DUI Arrests Time Sensitive?
When you are accused of driving under the influence in the state of Washington, you face 2 separate matters that need immediate legal attention and the help of an experienced drunk driving lawyer.
Driver's License Suspension
First is the Department of Licensing administrative action to suspend your driver's license. Once you are arrested and processed for a DUI, the time to contest the administrative suspension of your license starts. You have 20 days, from the date of the incident, to formally request a hearing with the DOL to contest your license suspension.
If you took the breath test, and this is the first offense within 7 years, you are facing a 90-day suspension of your driver's license. If you are alleged to have refused the breath test, you are looking at a one-year revocation of your privilege to drive. If you have prior alcohol-related matters in the past 7 years, the period of revocation is much longer.
For those of you with a commercial driver's license, the stakes are even higher. The DOL will revoke your CDL for at least 1 year on a first offense DUI, even if you were not driving a commercial vehicle at the time of the incident.
If you wish to avoid this administrative suspension, and the increased insurance costs and ignition interlock requirements that come with the DOL's action, it is essential to contact us before the 20-day time frame on the hearing request expires. While our DWI lawyer does win many Department Of Licensing hearings, we cannot guarantee a successful outcome. However, we will make sure that every single issue is thoroughly and completely researched and addressed with the DOL and make every effort to preserve your ability to drive.
Criminal Prosecution
The second matter that needs immediate action is the criminal prosecution that you are facing. In the state of Washington, you may be given a court date by the police officer at the time of your arrest or you may be sent a court date after the arrest by the court. In Washington State, many jurisdictions do not have the police give court dates to DUI offenders on their first offense. They have the officer send the police report to the prosecuting attorney and court dates are later mailed to the individual.
Whether you have a court date or not, it is important that you begin your DUI defense immediately. There are a number of matters that can be addressed early that will save you time and grief later on in the process. These matters include obtaining an alcohol evaluation and securing the police reports early on so that issues within your case can be addressed. It is better to be proactive in DUI cases then reactive.
If our experienced criminal defense lawyer in Tacoma is contacted early on in the process, we are often able to minimize, or even do away with, restrictive conditions that can be placed on individuals by the court at arraignment.
We serve those who have been arrested for driving under the influence throughout Pierce County and in Puyallup and Lakewood.
Frequently Asked Questions about DUI 
Can I Refuse a Breathalyzer Test?
Due to Washington state's implied consent laws, drivers cannot refuse a breath or blood test if they are pulled over on suspicion of DUI. If a driver does refuse a test, his or her license may be revoked for two years on a first offense, three years on a second offense, and four years on a third offense. Penalties for DUI may also increase if a breathalyzer test is refused.
What Is Probable Cause?
For a DUI arrest to be lawful, the officer who performs the arrest must have probable cause. This means that the officer must have reason to believe that you were driving under the influence in order to arrest you for DUI. If you believe that your arrest was unlawful, your attorney from the Law Offices of Mark S. Treyz can fight to get the charges against you dismissed.
What Should I Do If the Police Pull Me Over?
If you are pulled over by law enforcement, you should be polite and respectful. If the officer requests any documents like your driver's license or registration, provide him or her with them. However, you should not answer any questions that the officer asks. Simply state that you want to speak to an attorney before answering any questions.
Should I Speak to the Police After a DUI Arrest?
If you are pulled over on suspicion of DUI, you may want to proclaim your innocence or explain your situation to the driver. However, you should not say anything to the police at this time. Remember, anything that you say could be used against you in court. 
What Should I Expect Immediately After a DUI Arrest?
In the event that you are arrested on suspicion of DUI, it is important to remain calm and avoid speaking with the police until you contact your attorney. After your arrest, you may be placed in police custody and booked into jail. The police may also give you a DUI citation and require you to appear in court in a few days.
What Is SR-22 Insurance?
Any driver who has a history of negligent driving is required to carry SR-22 insurance. If you are convicted of a DUI, you will need to apply for this insurance, which is typically more expensive than standard policies. You will need to carry the SR-22 insurance form with you while you drive for a few years after the conviction.
Is a DUI a Misdemeanor or Felony Crime?
Under Washington law, DUIs are usually considered gross misdemeanors. However, if you have received at least five DUI charges over a 10-year period or are convicted of vehicular homicide or assault, your DUI may be classified as a felony charge.
Contact a Tacoma DUI Lawyer Today
If you are facing DUI charges, you need an attorney on your side who can fight to protect your best interests. At the Law Offices of Mark S. Treyz, our Tacoma DUI lawyer will advocate aggressively to protect your best interests and defend your rights, freedom, and future.
Contact us today at (253) 272-8666 to schedule your free case consultation and discuss your next steps with your attorney.