Tacoma Domestic Violence Lawyer
Domestic violence offenses are crimes that involve the abuse of a spouse, family member, or other household member. A domestic violence conviction in Tacoma, Washington can significantly impact a defendant's life, freedom, and reputation. If someone has filed domestic violence charges against you, contact Tacoma domestic violence attorney Mark S. Treyz today.
How Often Does Domestic Violence Occur?
Statistics show a high rate of domestic violence in the United States. Nearly 20 people suffer physical domestic abuse per minute, according to the National Coalition Against Domestic Violence. This equates to over 10 million victims per year. On an average day, people place more than 20,000 phone calls to domestic violence hotlines nationwide. Around 15% of all violent crime in the U.S. falls under the category of domestic violence. The true statistics for domestic violence are likely even higher. Only about 34% of injured domestic violence victims seek medical care.
Who is More Likely to Commit Domestic Violence?
Men are more likely than women to commit domestic violence. However, men can also be victims of violence by intimate partners. Women are more likely to become victims: one in four women experience severe intimate partner violence or stalking, while one in nine men can say the same. One in seven women have suffered injuries from an intimate partner, compared to one in twenty-five men.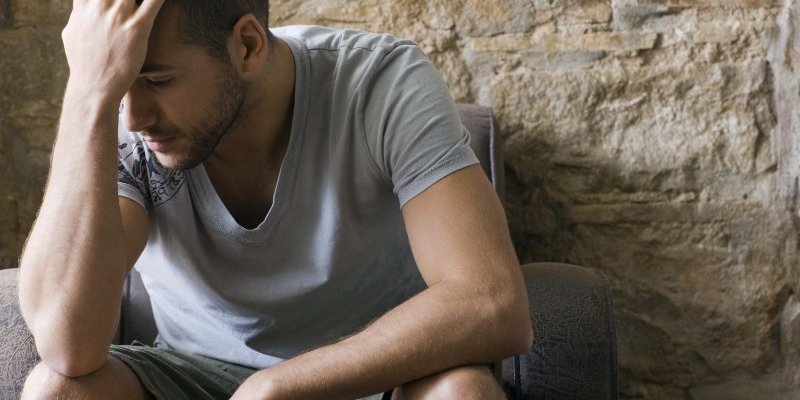 What Needs to Happen For You to be Charged With Domestic Abuse?
For domestic violence charges to apply, the alleged perpetrator and victim must:
Share the same house
Be immediate family members
Be blood relatives
Married or divorced
Dating or engaged to be married
Engaged in a romantic relationship
Have a child together, including step-parents and step-grandparents
Crimes that might be charged as domestic violence include:
Harassment
Violation of an order of protection
Malicious mischief
Interfering with reporting of domestic violence
Property destruction
Intimidation with a weapon
Reckless endangerment
The Department of Justice defines domestic violence as a pattern of behavior that is abusive in a relationship and that is used to control your partner. Domestic violence is not limited to physical abuse and sexual abuse, but can also include emotional, economic, and psychological abuse. If you believe that you have been wrongly accused of any form of domestic violence, immediately seek legal counsel from a Tacoma domestic violence lawyer.
Washington Domestic Violence Arrest Process
When it comes to domestic violence incidents in Washington state, the arrest process follows specific guidelines to ensure the safety of the victims and provide immediate intervention. In cases where a police officer has probable cause to believe that a person has violated a protective order or has assaulted a family or household member within the past four hours, the officer must take the alleged offender into custody.
One important aspect of the Washington domestic violence arrest process is that an officer may arrest any person without a warrant. As long as there is probable cause to believe the offender has committed a misdemeanor involving physical harm or threats of harm to a person or property, the officer could perform a warrantless arrest. This is a departure from the usual rule, which requires warrantless arrests to be limited to felonies or misdemeanors that occur in the officer's presence.
If you are arrested on suspicion of domestic violence in Washington, it is important to remain calm and comply with the officer's orders. Do not attempt to resist arrest or argue with the officer. These actions could result in additional criminal charges, and you may inadvertently say something that could hurt your case.
Instead, exercise your right to remain silent and do not answer any questions from the responding law enforcement officers or investigators. Request to speak with a domestic violence defense lawyer as soon as possible. Remember, you have the constitutional right to an attorney, and the police cannot lawfully deny your request. Continue to request an attorney until you are able to contact one.
Does Domestic Violence Require Evidence?
Yes, it takes evidence to prove beyond a reasonable doubt that the defendant committed the act of domestic violence in question. It is the prosecutor's burden of proof to demonstrate that the defendant is guilty of the alleged crime. Fulfilling this burden takes showing admissible evidence that establishes the defendant's guilt beyond reasonable doubt. Evidence may include eyewitness statements, medical records or photographs documenting victims' injuries, prior domestic violence allegations or phone calls to police, and testimony from experts. If wrongfully accused, a Tacoma criminal defense attorney can help navigate your legal options.
Protective Orders
A protective order, often referred to as a restraining order, is a legal directive issued by a court. It requires one person, referred to as the respondent, to refrain from contacting or approaching another person, known as the petitioner.
In Washington, people have the option to seek protective orders during divorce or separation proceedings. Additionally, victims of domestic violence who are at least 16 years old can seek protective orders on behalf of themselves and their children. Instances of physical harm, sexual assault, stalking, assault, or the fear of injury or assault are considered domestic violence and could be grounds for a restraining order.
After a petitioner files for a protective order, the court will schedule a hearing within 14 days, where it will decide whether to grant one. The respondent will receive a copy of the petition via the service of court papers, similar to a divorce proceeding.
The protective order may contain a number of provisions, depending on the petitioner's requests and the circumstances surrounding the domestic violence incident. These may include:
Prohibiting the respondent from engaging in acts of domestic violence

Establishing a specific distance that the respondent must maintain from certain locations

Granting temporary custody and visitation arrangements for any children involved

Requiring the respondent to attend a domestic violence treatment program

Demanding that the respondent surrender any weapons that he or she has used or threatened to use

Preventing the respondent from accessing a shared residence, the petitioner's residence, workplace, school, or a child's school or daycare

Providing any other necessary relief to protect the petitioner and other family or household members
Different Types of Protective Orders
In Washington, a court has the authority to issue various types of protective orders when dealing with domestic violence incidents. These orders are designed to provide immediate protection and help ensure the safety and well-being of victims. Here are some of the different types of protective orders that can be issued:
Domestic Violence Protective Order:

These orders are the most common in domestic violence cases, issued when someone fears or has experienced harm from a family or household member. These orders can be issued on a temporary basis, for one year, or permanently. 

Ex Parte Temporary Protective Order:

This is an emergency protective order issued when a petitioner claims that irreparable injury could result from domestic violence without action from the court. An ex parte protective order is issued without notice to the defendant; a hearing will still take place, but the restrictions will go into effect immediately. 

Pre-Trial Protective Order:

If a person is arrested for domestic violence in Washington, the court may issue a pre-trial protective order while the case is pending. These orders are limited compared to other types of protective orders. The court may order the defendant to avoid contact with the alleged victim, stay away from a certain location, and surrender his or her weapons.
Protective Order Violations
If a protective order is issued against you, it is very important to comply with the stated requirements, even if you are innocent. Violating a protective order is a crime in Washington state and can be punishable by jail time and a fine. In particular, you could face criminal charges if you violate a protective order that:
Prevents you from contacting a certain person

Prohibits you from threatening or engaging in violent acts or stalking

Prevents you from interfering with a shared pet

Prevents you from going to or near a certain place
These charges can add additional stress during an already challenging time. To protect yourself and your future case, follow the protective order's requirements and consult with your attorney about your legal strategy. Together, your lawyer will help you fight against these charges and request that the court drop the order against you.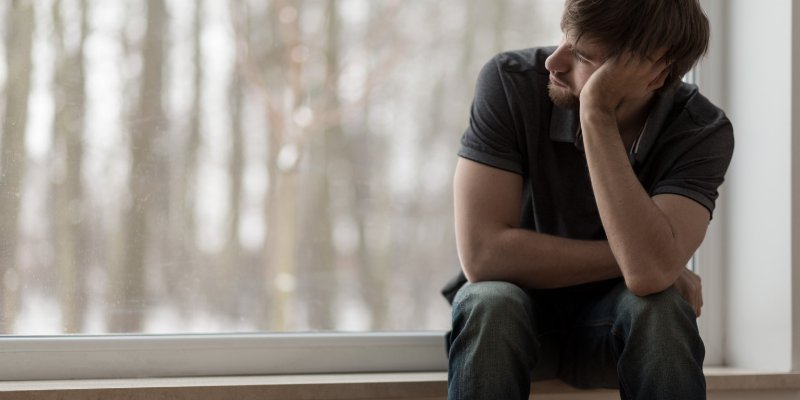 Washington Victim Contact Policy and Restrictions
In the state of Washington, RCW 10.99.050 establishes a comprehensive victim contact policy for cases involving domestic violence and other crimes. The purpose of this policy is to protect the safety and well-being of victims and to ensure that court-ordered restrictions on defendant contact are properly implemented and enforced. By ensuring clear communication between the court, the victim, and law enforcement agencies, this policy aims to enhance the safety and security of victims.
When a defendant is found guilty of a crime and a condition of his or her sentence includes restrictions on contact with the victim, the court will then record and document these conditions. Then, the victim will receive a written certified copy of the court order containing these conditions, helping him or her understand the restrictions being levied. This document serves as an official notification of the limitations imposed on the defendant's ability to have contact with the victim.
If a defendant willfully violates a court order issued under RCW 10.99.050, he or she will be charged with a crime. To ensure that the defendant is aware of these risks, the written order will bear a label that states, "Violation of this order is a criminal offense under chapter 7.105 RCW and will subject a violator to arrest." The order also specifies that any assault, drive-by shooting, or reckless endangerment that violates these conditions is considered a felony crime.
According to RCW 10.99.050, the duration of an issued order will depend on the type of sentence or disposition received by the defendant. For orders issued in conjunction with a misdemeanor or gross misdemeanor sentence or juvenile disposition, the order remains in effect for a fixed period of time determined by the court. However, it will not exceed five years from the date of sentencing or disposition. 
For orders issued in conjunction with a felony sentence or juvenile disposition, the order remains in effect for a fixed period of time determined by the court. However, it cannot exceed the adult maximum sentence established in RCW 9A.20.021.
To ensure proper enforcement and dissemination of the order, the clerk of the court will forward a copy to the designated law enforcement agency specified in the order. This notification must be completed on or before the next judicial day. 
Once the law enforcement agency receives the order, it will enter the information into any computer-based criminal intelligence information system available in the state. This entry notifies all law enforcement agencies about the existence of the order, which helps protect the victim. The order is enforceable in any jurisdiction within the state.
If an order that prohibits victim contact is modified or terminated, the clerk of the court has the responsibility to promptly notify the law enforcement agency specified in the order on or before the next judicial day. Upon receiving notice of the termination, the law enforcement agency will remove the order from any computer-based criminal intelligence system. This ensures that accurate and up-to-date information is available across jurisdictions.
Washington Domestic Violence Penalties
The majority of domestic abuse charges in Tacoma are gross misdemeanors. If you are prosecuted for this, you could serve up to 364 days in jail, pay a maximum fine of $5,000, and be on probation for up to 5 years. A conviction for 2nd degree domestic violence assault, is punishable by up to 10 years of jail time and a maximum fine of $20,000.
If you get convicted of a 4th degree domestic violence assault offense, you have to partake in a 1-year mandatory batterer's treatment program. It is also very unlikely that you will ever be able to possess a firearm. Here are more civil consequences that can accompany your domestic violence assault charge:
Mandatory DNA sample for Federal database
Loss or denial of employment
Revocation of job-related licenses or certifications
Travel restrictions, denial of entry
Declined from college and higher education
Denial of housing or eviction
How to Get a Domestic Violence Charge Dismissed
As a defendant, getting domestic violence charges dismissed may take help from a Tacoma domestic violence lawyer. Hiring a lawyer can greatly improve your odds of a successful defense. Your attorney can help you take steps that can increase the likelihood of the courts dismissing the charges against you. These steps may include convincing the victim to drop the charges, remain silent, or agree to an alternative resolution. Other solutions can include proving that prosecutors arrested the wrong person or do not have enough evidence to validate the charge.
Hiring a Tacoma domestic violence lawyer is the number one step toward getting a domestic violence charge dismissed. A domestic violence attorney can explore all available defense strategies for your particular case. He or she can also give you counsel on how to proceed. You may receive helpful advice such as not posting about your case on social media, or not speaking to police officers without your attorney present. Working with a lawyer can help you avoid common mistakes and make your defense as strong as possible.

How to Protect Your Rights After a Domestic Violence Arrest
Domestic violence is an issue that has become highly politicized. It is also one that has a high potential for false allegations. Anyone accused of a crime that has been labeled as "domestic violence" will need the assistance of an experienced domestic violence defense attorney in Tacoma or elsewhere. Because of the unusual nature of domestic violence charges relative to other criminal charges in Washington, you should carefully follow the guidance of an experienced domestic violence attorney who can advise you on the steps to take to avoid receiving additional charges, as well as, what you can do to assist in your own defense.
Contact a Tacoma Domestic Violence Lawyer
Mark Treyz is a defense attorney in Tacoma with over 30 years of experience defending the accused of domestic violence and other criminal charges. As a former prosecutor and pro tem judge, he knows how the system works in regard to domestic violence allegations. Call the Law Office of  Mark S. Treyz at (253) 272-8666. The initial consultation is free.
We also serve those who have been arrested for domestic violence in Puyallup & Lakewood.
Client Testimonial
"Thank you so much Mark for your help on our case. You explained the process very well and were very responsive whenever we called or emailed you." – M.T.